Center for
Sleep Medicine
Read and speak
Referring to the Center for Sleep Medicine
When your patient is dealing with a (complex) hard to treat sleeping disorder the Center for Sleep Medicine in Kempenhaeghe can offer added value to you and your patient.
Using high-quality in-house research facilities, a team of somnologists and somno-technologists offers a new perspective on your patient's disorder. Our in-house expertise encompasses the full width of sleep medicine, from neurological sleeping disorders and breathing-dependent sleeping disorders up to and including complex insomnia and sleep rhythm disorders, also for specific groups (children or people with an intellectual disability) and for patients whose comorbidity complicates the situation.
As a referrer, we consider you to be an important partner, with whom we like to cooperate and share our findings. A medical specialist usually refers a patient to Kempenhaeghe. But in some cases, general practitioners, corporate physicians, psychiatrists and nursing specialists can refer patients to us.
Following receipt of the referral your patient will receive an invitation for a first consult as soon as possible. After the diagnosis we will inform you of the results and a possible follow-up trajectory. Most patients will be referred back following the intervention in Kempenhaeghe.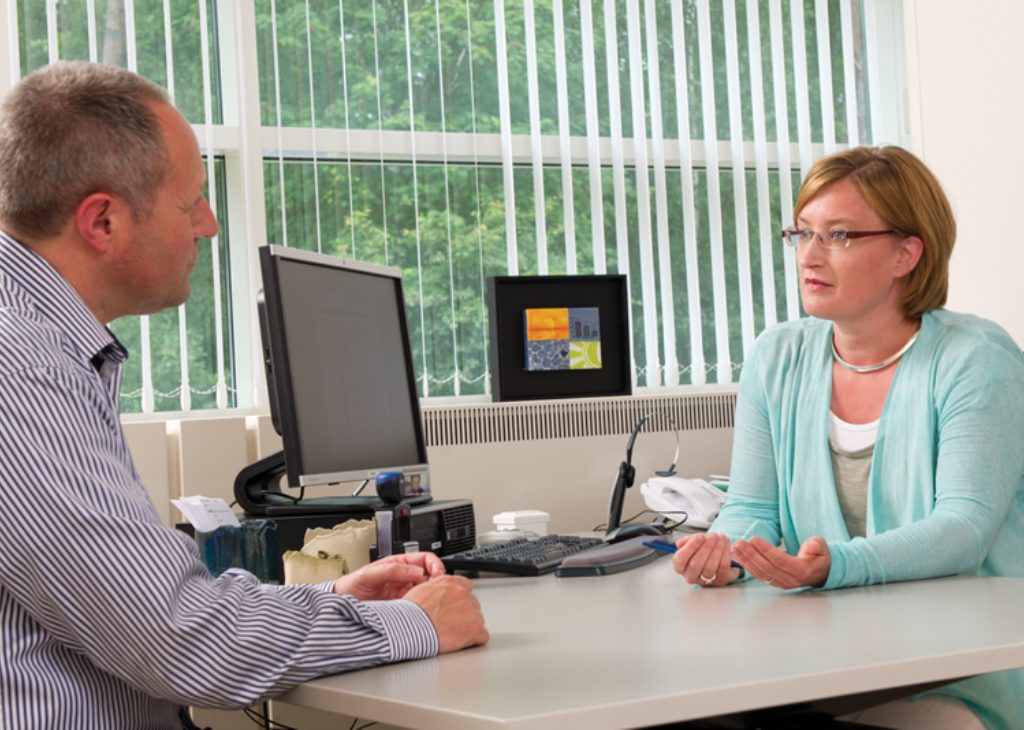 Read and speak
Consulting colleagues?
Do you want to consult a medical specialist/somnologist of the Center for Sleep Medicine before referring your patient?
You may contact us via +31 40 227 9400 (Kempenhaeghe Heeze) or +31 162 481 800 (Kempenhaeghe, location Hans Berger Kliniek Oosterhout). Please ask for the secretariat of the outpatient clinic sleep medicine.
Outside office hours or in case of emergency, ask for the medical specialist on duty via +31 40 227 90 22 (Kempenhaeghe Heeze).
Telephone consults for referrers with questions on child care
Special telephone consults for referrers with questions on child care are available. Every Tuesday and Friday from 16.00 - 16.45 hrs., both a pediatrician and a psychologist are available to answer your questions.
Read and speak
Acceptance policy insomnia
Treatment of primary insomnia is preferably drug-free [1], taking place at the POH-GGZ[2] or General Basis GGZ.
Patients with chronic insomnia that are part of the following groups, are welcome at the Center for Sleep Medicine:
Patients with chronic insomnia in combination with another sleeping disorder, such as sleep apnea, restless legs syndrome (RLS) or parasomnia.
Patients with serious refractory insomnia for whom previously completed cognitive behavioral therapy insomnia (CGT-i) has had insufficient effect.
Patients with insomnia in combination with another medical disorder for whom the maximal treatment of the medical comorbidity has not reduced the insomnia complaints.
PLEASE NOTE:
We offer patients with chronic insomnia and psychiatric disorders a diagnostic trajectory with a combined intake by a physician/somnologist and mental health psychologist, with additional sleep examinations if so required. When it becomes clear there is no organic sleeping disorder that can (partly) explain the insomnia complaints, the psychological treatment of the insomnia must take place as part of the current mental health treatment. We will refer the patient back and offer treatment advice. In order to refer patients to this trajectory, they must undergo current mental health treatment.
Efforts to improve insomnia care
As an expertise center the Center for Sleep Medicine takes responsibility in increasing and improving a high-quality first- and second-line insomnia treatment. We do so by offering education/training to sleep therapy care givers (see https://www.kempenhaeghe.nl/kennishuis/nascholing-slaaptherapie/ Dutch only).
We are also interlocutor in projects of care givers and health care insurance companies who aim to improve the insomnia care in the Netherlands and provide (public) information.
Do you have questions or do you want to consult us, please contact us via +31 40 227 94 00.


1 Riemann, D., Baglioni, C., Bassetti, C., Bjorvatn, B., Dolenc Groselj, L., Ellis, J. G., Spiegelhalder, K. (2017). European guideline for the diagnosis and treatment of insomnia. Journal of Sleep Research, 26(6), 675–700. https://doi.org/10.1111/jsr.12...
2 Zie voor voorbeeld behandelprotocol: Behandeling van langdurige slapeloosheid, Verbeek, I, van de Laar, M, Bohn Stafleu van Loghum, ISBN: 9789036807531
Read and speak
Letter of referral
If you refer your patient in writing, we ask that you use the referral form. Always list the complete personal information of the patient, the reason for referral, prior history and results of possible previous examinations.
Send your letter of referral to:
Kempenhaeghe, location Heeze Center for Sleep Medicine
Attn. polikliniek secretariaat
Postbus 61
5590 AB HEEZE
The Netherlands
Or:
Kempenhaeghe, location Oosterhout Center for Sleep Medicine
attn. polikliniek secretariaat
Postbus 250
4900 AG OOSTERHOUT
The Netherlands
Read and speak
Digital referral
You can safely forward the patient's information via the digital form below.
The information is safely encrypted and sent in accordance with the legal requirements. Kempenhaeghe treats all information according to the General Data Protection Regulation (AVG), the current European privacy legislation.