Read and speak
Living 'normally' with epilepsy
The fact that you or your child has to deal with a complex form of epilepsy is hard enough. You want to be helped by specialists who, as no other, are aware of the impact of the condition. At Kempenhaeghe, you are assured of the best possible care.
You can come to us if the uncertainty remains about the cause of the epileptic seizures or when attempts to control the seizures fail. Or when a specialist approach is required because of the combination of epilepsy with other problems, such as a developmental retardation, an intellectual disability, learning, behavioral or work problems. Or maybe you want to find out what the effects are of a certain treatment method, or feel the need for a second opinion. Our specialists will make particular efforts to sharpen the diagnosis, find different drugs or the latest and best treatment methods and help to live as 'normally' as possible with epilepsy.
Read and speak
Perspective
Being able to arrive at a solid diagnoses and treatment of your complex epilepsy requires the know-how of multiple experts who, together, look at the patient and his disorder from various angles. Not just doctors from various medical disciplines are ready to help you, but also behavioral scientists, nurse specialists, social workers, lab technicians, paramedics, pedagogical home supervisors and educationalists and/or work counsellors.
Their joint know-how and experience will help gain a deeper insight in your disorder and situation. In addition, they also help you find the best possible way to – autonomously – deal with it. The Academic Center for Epileptology, in which Kempenhaeghe and the neurology specialist of the Maastricht UMC+ closely work together, has access to high-grade research methods and experience with the latest treatment methods. Because of this combined strength, the Academic Center for Epileptology is the expertise center in the field of epilepsy par excellence. Here, patients often find a different perspective in the approach of the chronic disorder that has such an impact on their lives.
Read and speak
Clarifying the diagnosis
The approach to your complaints starts with a precise diagnosis: what is the problem and what is the cause? Most patients that come to us already have a diagnosis. Or there is an assumption of what is going on. But because the complaints cannot be controlled, or because of their huge impact, further investigation is required.
With your permission we look at the results of the examinations that already took place. If necessary, we will talk to your referrer. We take the time to listen to your story, and that of those close to you, as most patients cannot observe everything that takes place during a seizure. Together, we determine which care program best fits you.
Read and speak
Examination
Further examination provides the neurologist with insight in the type of seizure and the type of epilepsy. Sometimes it will be necessary to determine the position in the brain where the epilepsy originates. There are many different types of examinations. The neurologist will discuss which examination or combination of examinations best fits your situation.
The examinations take place in our outpatient clinics or during hospitalization in Heeze, Oosterhout or Maastricht. In the Academic Center for Epileptology, neurologists of Kempenhaeghe and Maastricht UMC+ closely work together.
Read and speak
Personalized treatment
Most people with epilepsy take drugs (anti-epileptics). Our neurologists are well-known with all available anti-epileptics and know very much about the application of combinations of drugs. It may be very hard to find the right drug. Drugs may become less effective, or the side effects are undesirable. In these cases, you might possibly qualify for a different treatment method.
If we manage to control your seizures with anti-epileptics, your referrer will take over your treatment. It goes without saying that this happens in consultation with you.
If other treatment methods are considered, extra examinations are often required. In this case you will see other specialist of the Academic Center for Epileptology and – sometimes – from other hospitals. Searching for the best possible treatment can cause considerable upheaval. That is why extra counseling is available.
Read and speak
Customized counseling
Seizures may influence someone's behavior of self-image. Or cause questions to arise concerning living (independently), working, studying, relations or upbringing.
We are happy to help you with these questions. We'll do everything we can to make you, and your close family members and peers, as self-sufficient as possible in dealing with your seizures and the effects they have on your daily life. Sometimes this will involve meetings with a social worker, psychologist or nurse specialist. We also offer counseling programs for people with more complex questions. A regular team will help you on your way to live as normally as possible with your seizures.
Read and speak
Meeting your practitioners?
When you have been referred to Kempenhaeghe, your first appointment will probably be with a neurologist. Often, patients will see multiple practitioners.
In the care programs we work with regular teams. Doctors, nurse specialists, behavioral scientists and other experts are all specialized in epilepsy. Each one of them contributes their expertise and they jointly discuss their findings. This will result in a better insight in your situation and in the best way to deal with it. Your neurologist is ultimately responsible for your care.
Read and speak
Visiting the outpatient clinic or hospital
Your first appointment in Kempenhaeghe is usually a visit to one of the outpatient clinics. If outpatient help is not enough, hospitalization in Heeze or Oosterhout is also a possibility.
During your first appointment we take an extensive amount of time. Next, you will undergo examinations to help determine the exact problem and its cause. Once the examinations are done, and treatment and support are satisfactory, we will refer you back to your regular doctor.
Hospitalization may be required when extensive diagnostic examinations are needed. Kempenhaeghe has wards for children and adults, and for people with an intellectual disability. Hospitalization may last, depending on what has to be examined and the treatment, several days to several weeks.
Read and speak
Quality and safety
At Kempenhaeghe, we focus om quality of care and safety. The Academic Center for Epileptology has been recognized by the Dutch Federation of University Medical Centers (NFU) as a national expertise center for certain epilepsy syndromes. Kempenhaeghe is also NIAZ-certified. This means that the Dutch Institute for Accreditation in Healthcare has established that we meet the requirements of the international accreditation program NIAZ Qualicor Europe
Each month, we ask a group of patients to take part in our patient satisfaction survey. Based on the experiences and opinions of our patients, we thus discover the things we do well and the things we can improve on. This is how we continuously work on the quality of our care.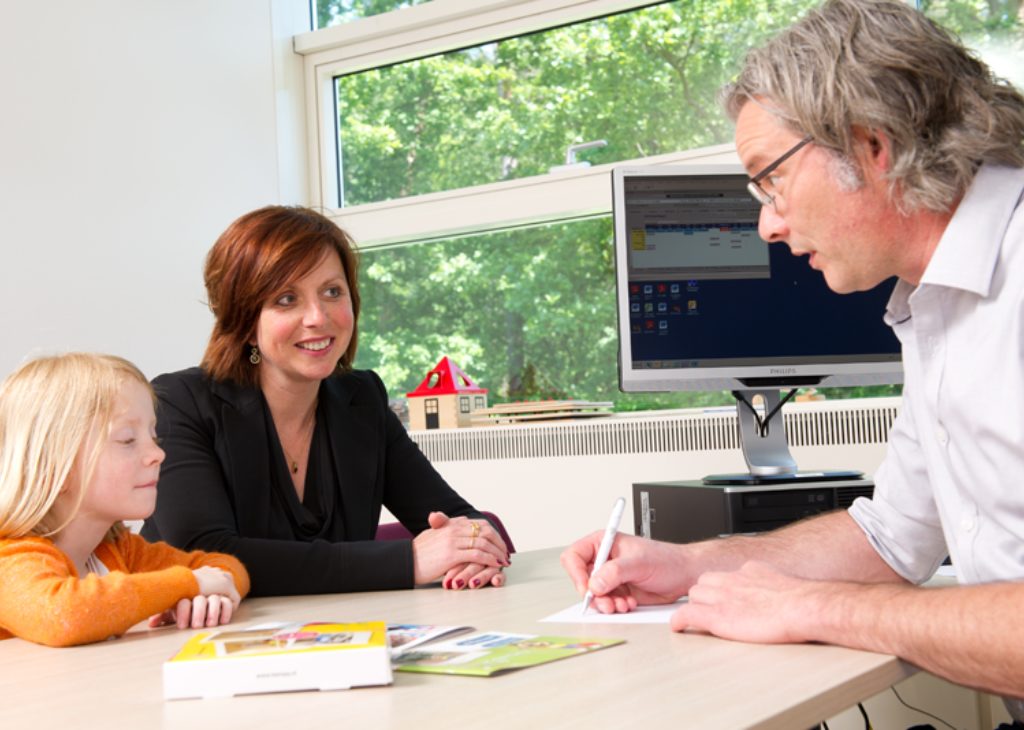 Read and speak
Working together on patient care
Kempenhaeghe forms, together with Maastricht UMC+, that considers epilepsy as one of its spearheads, the Academic Center for Epileptology. Both organizations complement each other, which is why, for patients, doctors and facilities of both organizations are easily accessible.
Kempenhaeghe also deploys other ways to cooperate with parties in the care domain.