Read and speak
Safe medication thanks to pharmacy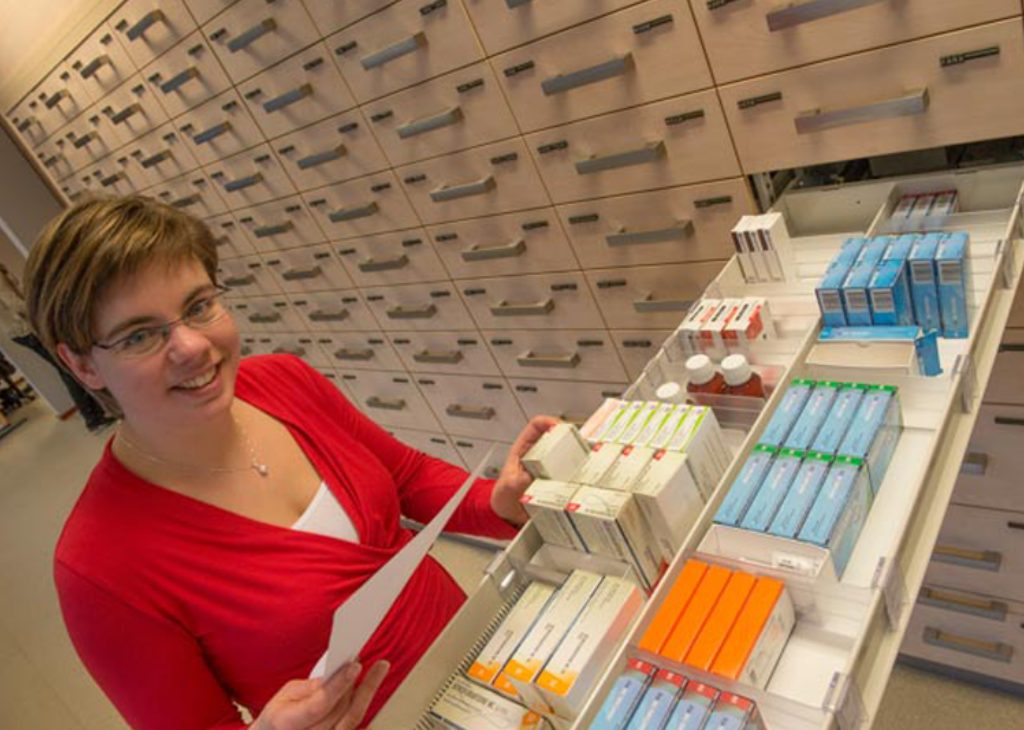 The strength of the Kempenhaeghe pharmacy is in the specialized know-how of (combinations of) medication, their interactions and side effects.
The pharmacy supplies all medication for admitted patients and clients of the Center for Residential Epilepsy Care. Patient visiting the outpatient clinic can turn to the pharmacy with their questions regarding medication.
The pharmacy also offers information to Kempenhaeghe staff concerning the correct use and correct application of the medication and medication while travelling.
In addition, the pharmacy also makes major contributions to scientific medicine research.