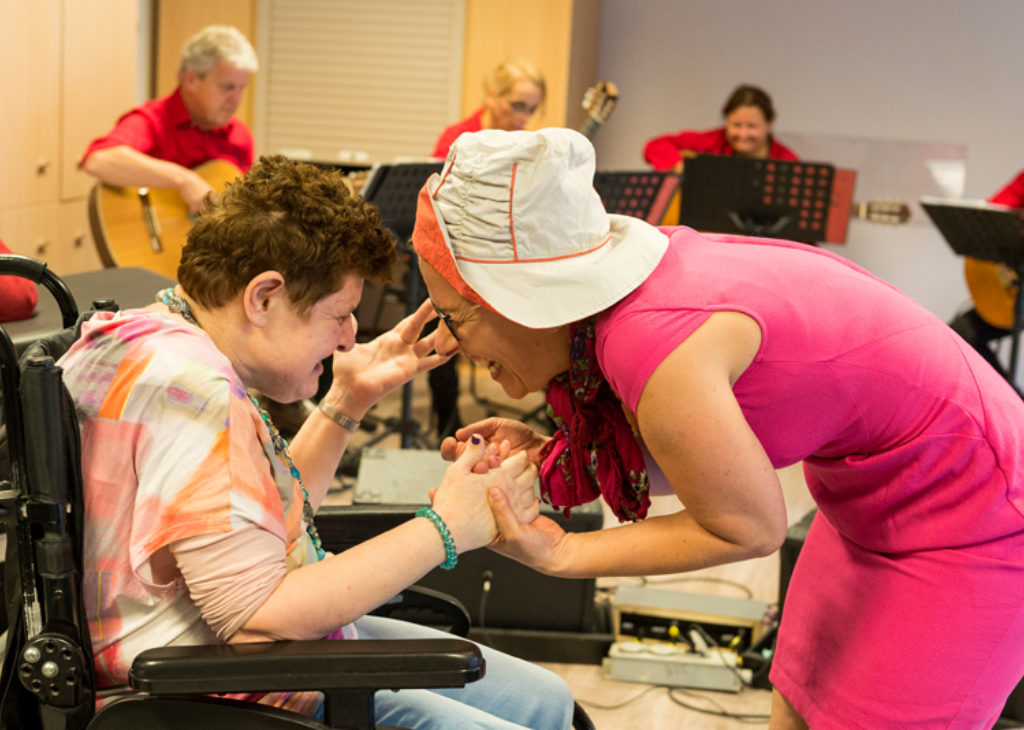 Lees voor
Farms
Kempenhaeghe has two farms: one in the main location in Heeze (De Hoeve) and another one in the new Kloostervelden neighborhood. On these farms, residents take care of animals, grow vegetables and plants and maintain the greens. De Hoeve is also used as a vocational center for students of De Berkenschutse.
Depending on the season products such as eggs, firewood and pumpkins are for sale. In addition, residents and students give tours to visitors. Sometimes, these are passers-by, sometimes external groups such as students from primary schools or guests of Kempenhaeghe.
In line with the time of the year or special occasion, a special multi-sensory stimulation room is often furnished, for the enjoyment of residents and 'people from outside'.